Ready to make retirement planning a lot less stressful?
Pat Strubbe is the master of story-based retirement planning. His last bestselling book taught America how to defeat the seven retirement villains using the oldest and most engaging teaching method in the world: storytelling.
Now, in The Retirement Secret, he introduces the three retirement mentors, teaching you how to understand your finances and plan your retirement before you get there.
If you're like most people, you're facing the looming specter of retirement on your own, in what Pat calls the do-it-yourself retirement system.
You're not sure you'll ever have enough money to retire, and you're concerned that you won't know how to make that money last as long as it needs to.
The Retirement Secret will set your mind at ease, answering your questions in a fun, easy-to-read story that you won't want to put down.
Meet the Author
Patrick Strubbe, ChFC®, CLU®, RFC®
For over 25 years, Pat has taught retirees and pre-retirees how to preserve their assets and increase their income. His own family's struggles influenced him to enter financial services, and he uses that experience as he shows others how to be proactive with their money.
Pat has been featured on various national print and radio outlets, including USA Today, Columbia Business Monthly, Investor's Business Daily and more. He is a Chartered Financial Consultant (ChFC®), Chartered Life Underwriter (CLU®) and Registered Financial Consultant (RFC®).
Pat lives in Columbia, South Carolina, with his beautiful wife, Janelle. He is the proud father of four children: Carter, Ava, Gabriella and Isla.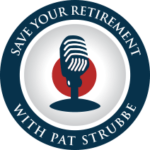 Save Your Retirement with Pat Strubbe
Saturdays at Noon & Sundays at 9 a.m.
News Radio 560 WVOC-AM
Saturdays at 6 a.m.
Fox Sports 1400
Any media logos and/or trademarks contained herein are the property of their respective owners, and no endorsement by those owners of Patrick Strubbe or Preservation Specialists, LLC is stated or implied.
Securities offered through Arkadios Capital, Member FINRA/SIPC. Advisory services offered through Arkadios Wealth. Preservation Specialists and Arkadios are not affiliated through any ownership.
Insurance guarantees are backed by the financial strength and claims-paying ability of the issuing insurance company and may be subject to fees, surrender charges and holding periods.The information and opinions contained in any of the material requested from this website are provided by third parties and have been obtained from sources believed to be reliable, but accuracy and completeness cannot be guaranteed. They are given for informational purposes only and are not a solicitation to buy or sell any of the products mentioned. The information is not intended to be used as the sole basis for financial decisions, nor should it be construed as advice designed to meet the particular needs of an individual's situation.
This guide is provided for informational purposes only; it is not designed for an individual's personal situation. The firm providing this content is not permitted to offer investment advice. Guarantees and protections provided by insurance products, including annuities, are backed by the financial strength and claims paying ability of the issuing insurance carrier.
[APPROVAL NUMBER]